NEW from the Tether Tips Blog – Delegating Tasks in Salesforce
A really practical tip from Mark Hanaway this week.
As an avid to-do lister, I Use Salesforce Tasks to track and monitor the stats on all of the tasks I set out to complete each day. Lets face it, nothing beats the satisfaction of ticking off the last task at the end of a busy day.
When to delegate:
With Salesforce Tasks if my to-do list becomes too busy I can simply delegate some of my tasks to another user. Staying organised is key to my day to day time management, and with tasks set out it is really easy to gauge my workload, and know when I have too much to do.
If I realise that I've too much on, or that an important task might slip into tomorrow, I can delegate it to someone else.
If I want to delegate a task, I can simply do this by editing the task and reassigning it to another user.
From there I can use my Delegated tasks list to monitor the progress/ status.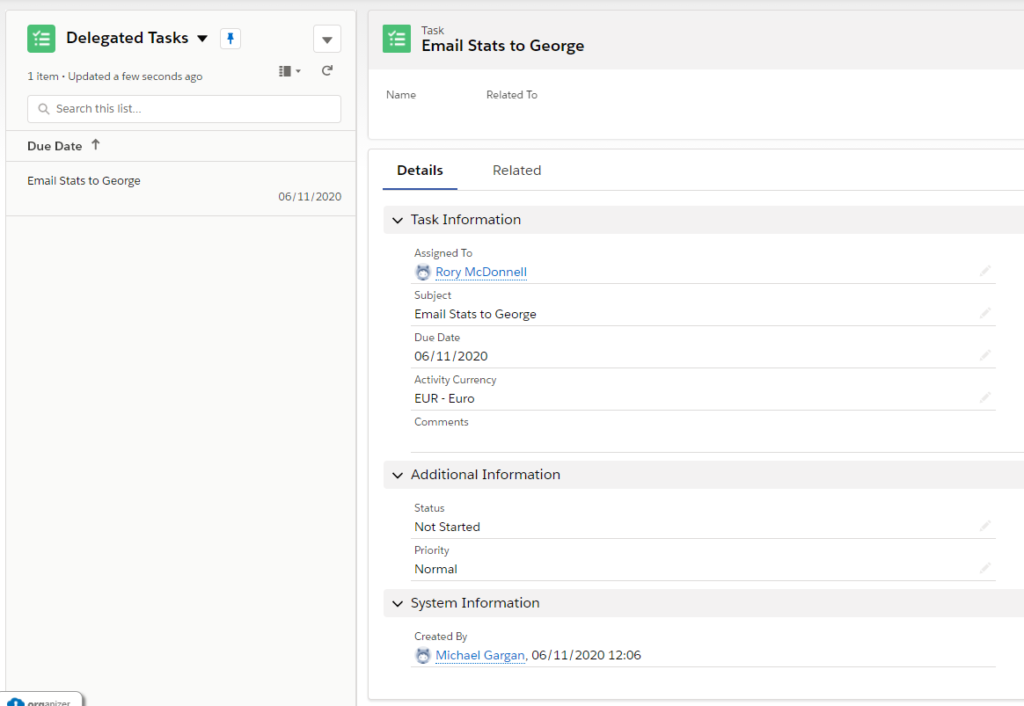 As a team here at tether we are constantly collaborating on projects to help each other reach goals and milestones as effectively as possible. With delegated tasks we can share the workload, and call on our different skillsets to ensure that efficiency stays top of our list. It also gives us another way to stay in touch while we are all working from home.
We hope this helps, and thanks for reading!
#salesforce #salesforcecrm #tethertips #crm